Florida Man isn't always bad… take an example from David Maceo, who lives in Tampa. He built his 6-year old pooch his own bedroom inside of a staircase.
Hennessy's bedroom is complete with a cozy bed, and family photos on the walls.
David built the miniature bedroom for the pup with his own two hands, and even installed matching baseboard.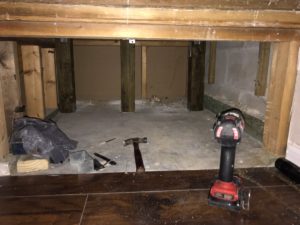 He told ABC News:
"I don't have kids, so I have to spoil someone other than my wife…. He means everything."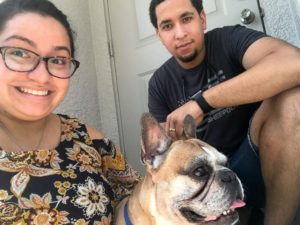 The pup first belonged to Maceo's brother-in-law, but when he moved to Colombia he couldn't take Hennessey along because he has a heart murmur.
"He was scared if he had taken him he would have passed, so me and my wife took him," said Maceo.
But Hennessey beat the odds and has been the couple's companion for years.
"He was only supposed to last two years," Maceo said. "He was the runt of the litter. It's been 6 years and he's hyper as can be. He's very obedient."
Maceo said the dog loves sleeping in his bedroom, surrounded by photos of their family and his doggy brother, Patron, who died a year ago.
"He's in there right now," he said of the dog's favorite lounging spot. "I put his bed in there and wherever his bed is, he goes. He stays in there and doesn't come out."
Maceo said his wife already has plans to decorate the cozy space for the holidays.
Original post: