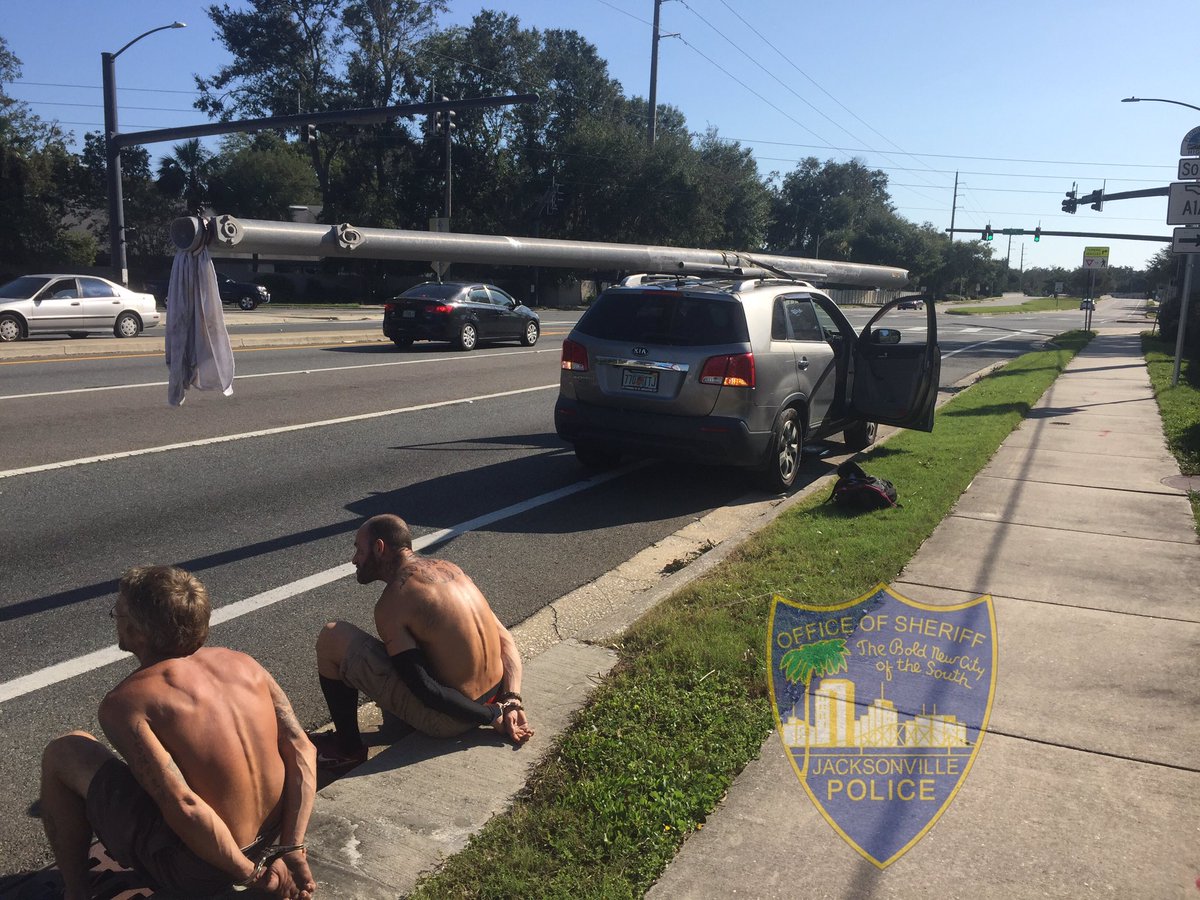 Two men were arrested in Jacksonville for trying to steal a power utility pole after Hurricane Irma.
In a photo given to News 104.5 WOKV, two shirtless men appear to be in police custody while a utility pole rests on top of an SUV.
WOKV reached out to the Jacksonville Sheriff's Office and officers confirmed the men were trying to steal the pole.
Action News Jax is working to learn more about the charges they are facing.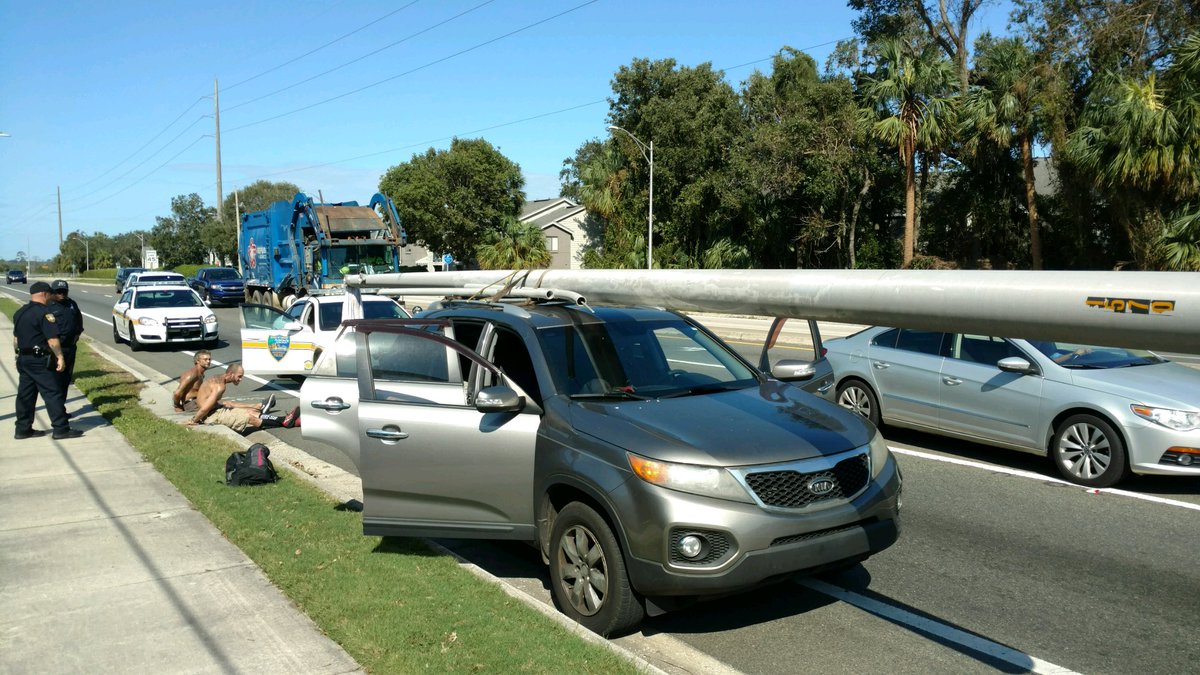 Where would you even sell this thing?
Is there a Craigslist category for this type of product, or a demand for that matter? These two Florida Mans probably didn't think that far ahead.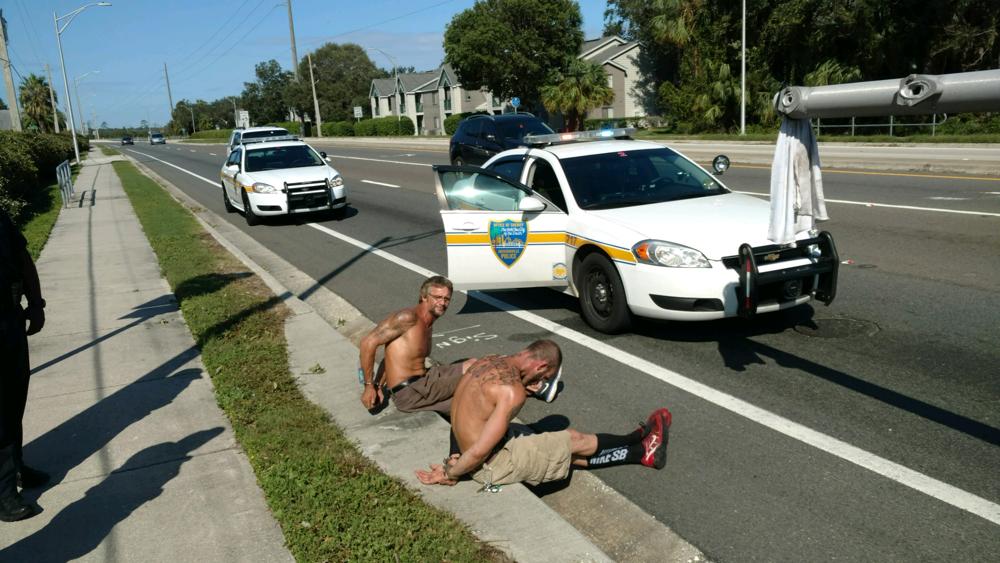 That's just how we do in Flurdah.