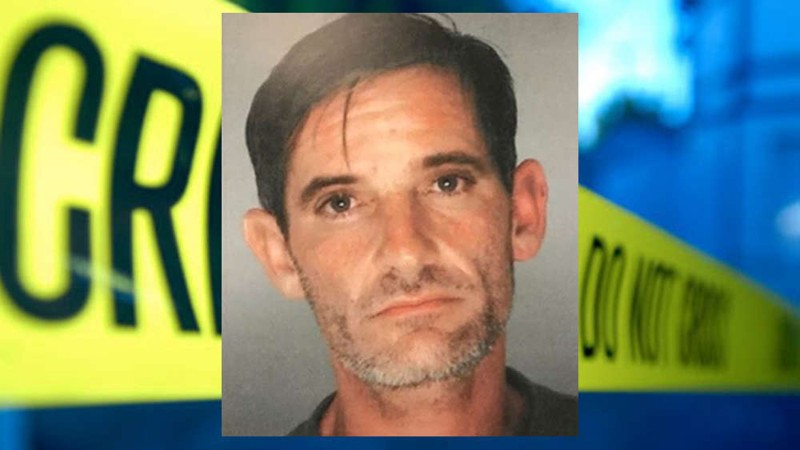 Dunedin (WTFF) – A Florida man who allegedly stabbed his sister to death was arrested in Georgia after trying to escape to Mexico in her stolen car.
Christopher Horan is a 39-year-old man from Dunedin. Like most Trampites, he was arguing with his sister about something in her apartment. She was 42 years old. The argument escalated and Christopher stabbed her more than 20 times, according to ABC Action News.
"The attack was so violent that one of the knives appeared to be bent because he tried to stab her in the head and when he tried to stab her in the head, it caused the knife to bend," said one of the sheriffs.
Thinking fast, he bought a one-way ticket to Mexico, because that's what they do in the movies. Because he's from Florida, his escape plan did not work out.
He stole his dead sister's car and somehow ended up in Macon, GA. That's Macon pronounced like Bacon, because as bad as Florida is, Georgia is still way more ridiculous and southern.
Then he had a change of heart. He went to a hospital police officer and turned himself in.
Pinells County Sheriff's showed up at the apartment and found the sister's dead body all bloody with many holes in it.
Christopher is still in jail in Macon (like Bacon), Georgia. His bond costs $500,000. He will probably be extradited to Florida according to Palm Beach Post, probably because as crazy as Georgia is, they just can't handle Florida Man.
His family says he has "mental health issues," which is basically white-people-speak for "he ain't did nuffin'."
Christopher was quoted saying he stabbed Leanna "too many times," but if his goal really was to murder her, then there's really no such thing as stabbing her too many times.