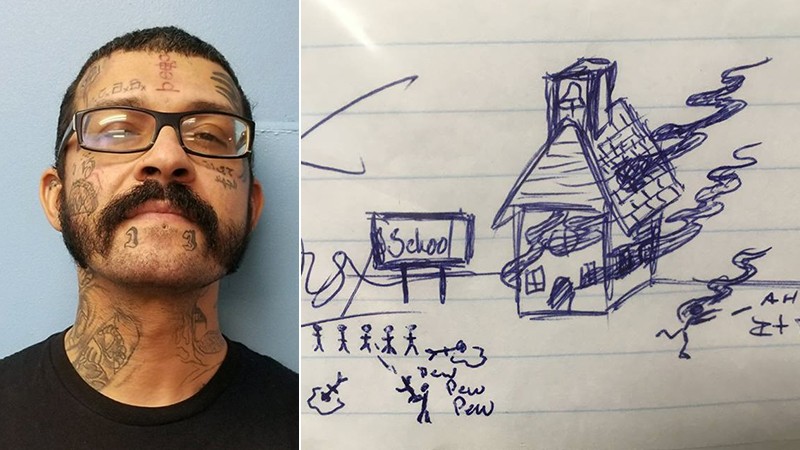 Gulf County (WTFF) – A Florida man who drew an image of school violence onto a homework assignment of a student has been arrested and charged.

In the drawing, a schoolhouse was on fire, and person holding a gun (presumably Florida Man) was seen alongside the words, "Pew Pew Pew."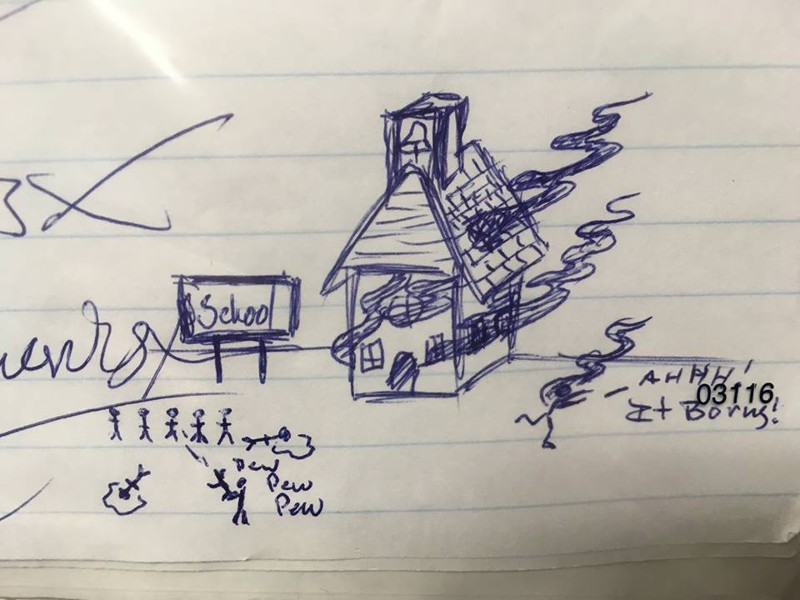 Also in the drawing, someone was on fire screaming "AHHH! It burns!" and two people were drowning in a pool of blood (gulfsheriff.com).
The cops traced the drawing back to 33-year-old Robert Paul Alexander Edwards and arrested him for writing threats to kill or do bodily injury.
According to palmbeachpost.com, "investigators don't think Edwards had any plan to follow through on the threat."
Regardless, there's certain things you can't joke about.
The United States is the de facto number one contender for the most school shootings in the world (ncbi.nlm.nih.gov). "While the United States has 5% of the world's population, it had 31% of all public mass shootings." (cnn.com) Fix that first and then you can have your dark humor. Until then, Americans aren't allowed to draw shooting scenes on homework without getting arrested.