Don't freak out… the cops are not after you for that indiscretion you had after eating several orders of chicken nuggets. We've all been there, stuck between the choice of using  a public bathroom or possibly crapping our pants. This incident was much more explosive than any dump you've ever had though…
The Orange County Sheriff's Office is still trying to find a suspect who may be responsible for an explosion in the bathroom of the McDonald's on 6820 North Orange Blossom Trail in Orlando.
Original Article – Explosion in a McDonald's bathroom on OBT leads to an investigation
The man was caught on tape pacing back and forth outside, entering the McDonald's, and leaving after an explosion.
The explosion happened in the men's restroom, originating in between the stalls, deputies said, and the restaurant was evacuated shortly after 2:30 p.m.
"It's a block away from home and if our son wants a Happy Meal, we just come on over and get a Happy Meal," said Mario Xavier. Xavier's 4-year-old son Logan loves McDonald's. But a quick trip to Mickey D's is causing some concern for his parents.
"We'll just keep our eyes more open to when we go into the bathroom now," said Jennifer Smallwood, Logan's mother. "We're going to take a second look and just really make sure, especially with him being small as he is. Just not letting him go in by himself, just in fear."
Meanwhile, investigators are still looking into what caused the explosion. It caused a lot of damage to the bathrooms. Several customers, including children, were inside the restaurant when the explosion went off, but no one was hurt.
"The explosion occurs inside the restroom approximately 30 seconds after he had vacated. There had been no one else in the restroom nor was there anyone in the restroom at the time of the explosion," Sheriff's Office Capt. Angelo Nieves said.
The man is described as a slim white man, possibly in his 30s, between 5 feet 7 inches to 5 feet 9 inches tall with a beard and/or goatee. He may have been wearing a white or gray tank top, black shorts, black sneakers and a back brace.
"We want the community assistance in identifying this individual… probably an individual that lives in this area or maybe in the immediate community," Nieves said.
The Sheriff's Office is working with the Bureau of Alcohol, Tobacco, Firearms and Explosives on the investigation.
[googleinstoryad]
"That's a little scary, like I said, if it was a prank, that's not funny," said Xavier. "And if it was something more serious then that's something to definitely keep eyes out for."
Anyone with information on the incident or the man is asked to contact Crimeline at 1-800-423-TIPS (8477). Tipsters may be eligible for a reward of up to $1,000.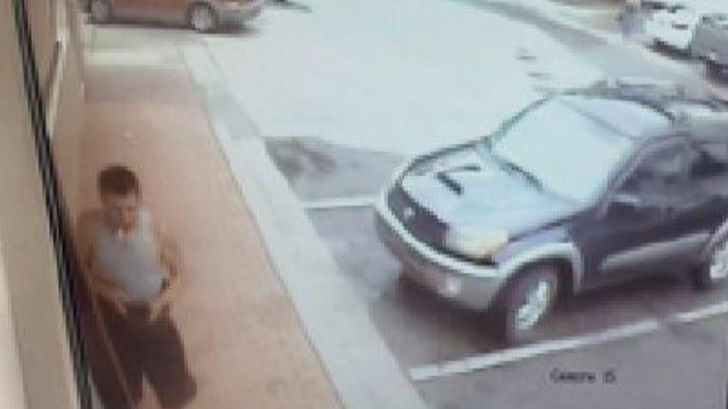 Source: mynews13.com