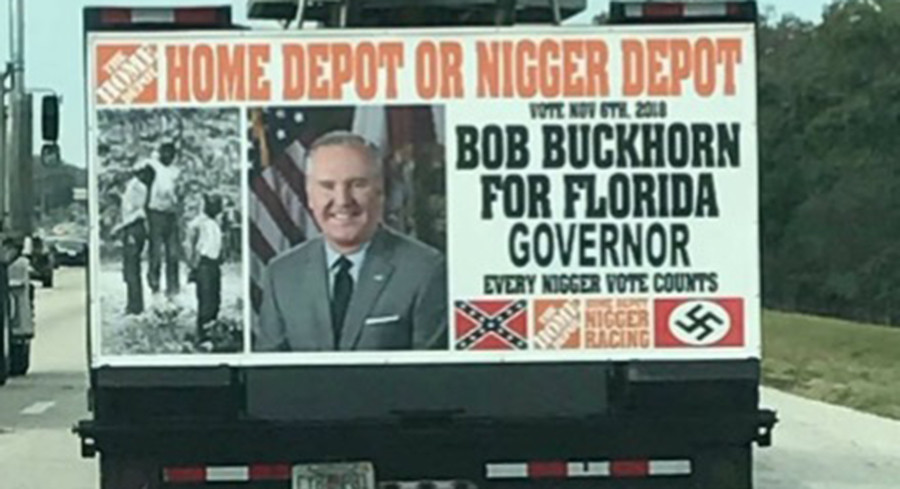 Imagine you're driving in Tampa, Florida one day and see this truck…
What's your first thought?
Well, hold that thought in your mind and don't say anything yet… In Florida, whatever you think it is, it isn't.
The driver of this truck is a black guy named Anthony Daniels.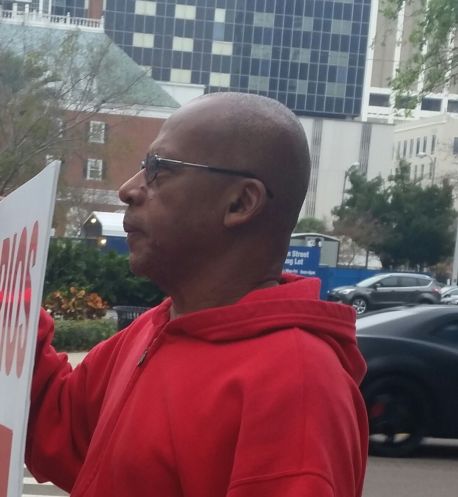 According to Politico.com, he refused to say why he's targeting Home Depot and Buckhorn, a white Democrat who said he has yet to decide whether to run for governor in 2018.
"Anything about that car, you need to talk to Home Depot and call Buckhorn and get a comment on that and see what's up," Daniel told POLITICO Florida in a phone conversation. Asked why he's angry with the two, Daniel laughed:
"Angry? I'm smiling right now. Nobody's angry."

"I'm a cool dude, bro…"
Florida's a very confusing place…
You can read another article on tampabay.com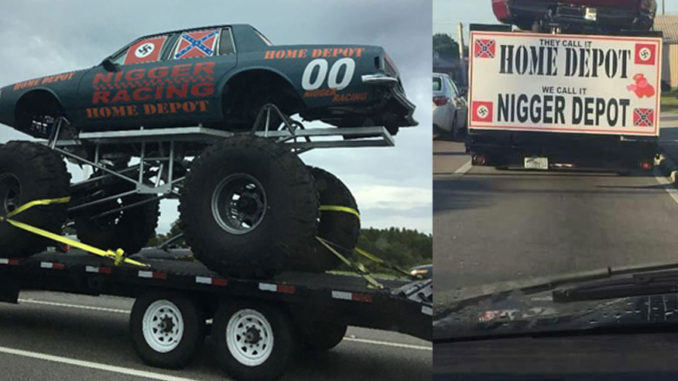 Update: April 30, 2018 – This dude's still shocking people all over Florida.