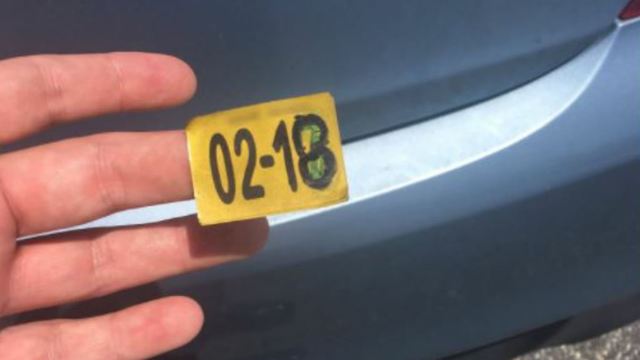 A Florida driver learned that the hard way this week when he was pulled over for trying to renew his own tag using a permanent marker.
Florida Highway Patrol Trooper Steve Montiero made the traffic stop because he said something didn't quite look right.
Montiero told News 6 that he did not file a report for the offense. Instead of taking the man to jail, he allowed someone to come pick him up.
The man may not have to pay a fine, but his sharpie situation led to a funny tweet.
Renewing tag right way-$70

Permanent marker-$2

Night in jail-$500+

Drivers face when you ask if they think this would work… priceless pic.twitter.com/j5ZnE7tCLg

— FHP Orlando (@FhpOrlando) May 8, 2017
Source: clickorlando.com