"Visit Florida" CEO/President Ken Lawson signed a contract with AviaReps that included advertising in countries including Syria.
The original document was first hosted here:
https://visitflorida.app.box.com/s/onc2o4k7hjd4imp7vjbqebk5nukfm5hb
Visit Florida is the state's marketing agency who in 2015, paid Miami rapper Pitbull $1 Million to promote tourism. Just when everybody thought that was the most incompetent thing possible, they accidentally plan to spend more tax dollars promoting tourism in Syria… could you imagine?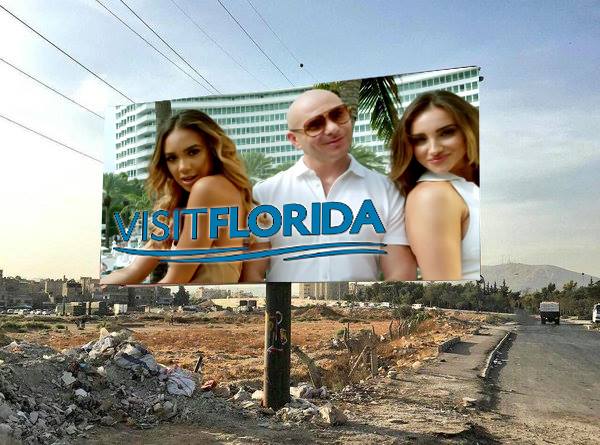 Once they realized the oops, they redacted the contract. I wonder what they'll do next with their budget…


.