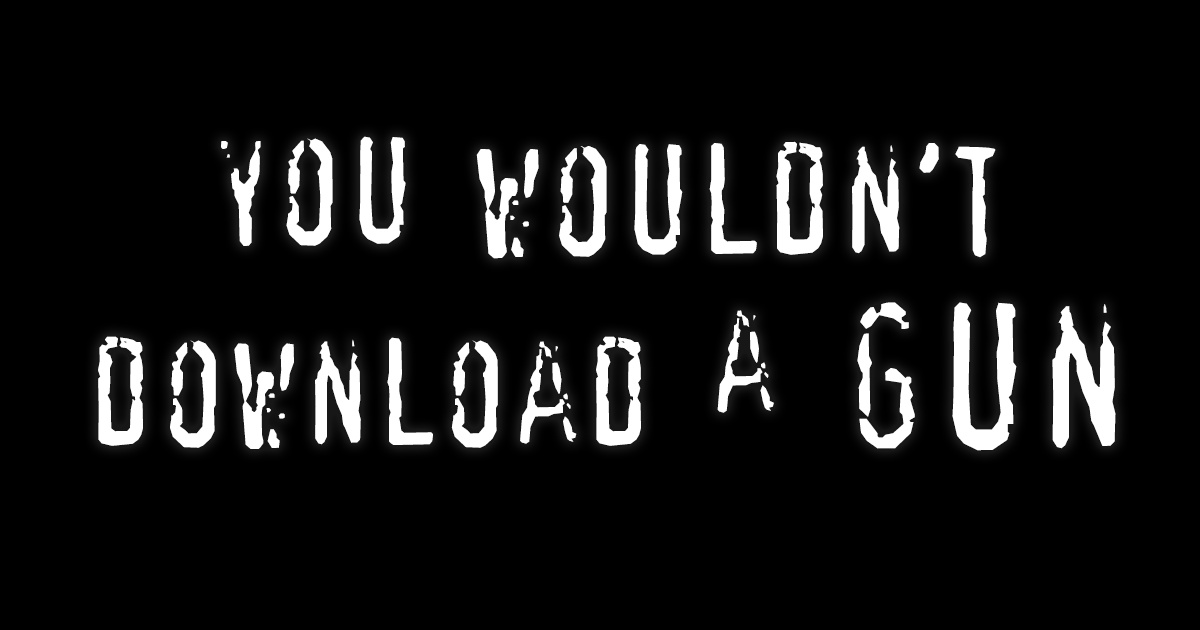 The Internet (WTFF) – A  website housing blueprints for 3D-printed guns has been shut down by a federal judge.
U.S. District Court Judge Robert S. Lasnik granted a temporary restraining order Tuesday that blocks the free flow of information on defcad.com.
Court Case 2:18-cv-01115 (PDF)
Cody Wilson is the founder of Defense Distributed (defdist.org), "a non-profit, private defense firm principally engaged in the research, design, development, and manufacture of products and services for the benefit of the American rifleman." They're based out of Texas, the other Florida.
"I am no different from a publisher of information," he told CBS.
Back in July the U.S. dropped their prohibition on 3D gun files, reports reason.com. This was a big win for gun rights activists, defenders of internet freedom, and those who wish to uphold our constitutional rights to the uncensored flow of information.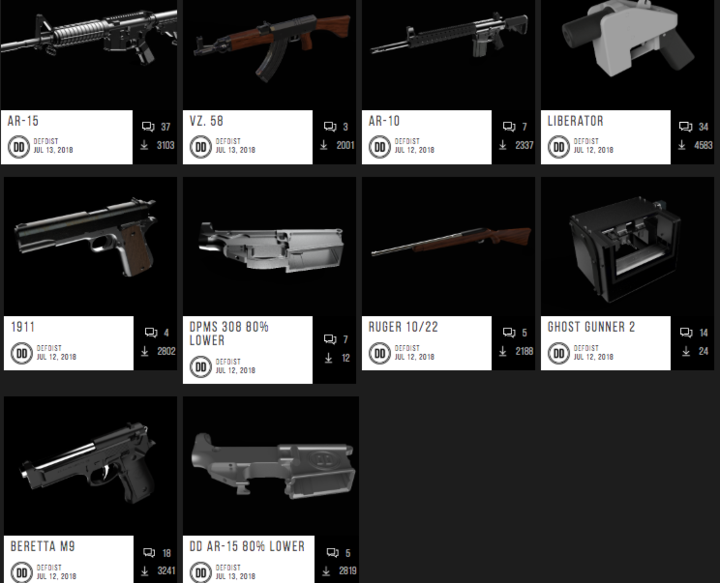 Now our First and Second Amendment rights are under attack again as eight attorneys general and D.C. claim the digital information poses a "national security threat" (washingtonpost.com).
"I believe that I am championing the second amendment in the 21st century," said Cody Wilson. "Unquestionably, it's good for the future — unquestionably. I think access to the firearm is a fundamental human dignity, a fundamental human right.
Cody told CBS that he won't publish any new blueprints on his website until September while the case works its way through the courts.
---
Since we hate censorship, and love free speech, we're providing links to the blueprints. Banning gun knowledge to prevent violence is like providing abstinence-only programs to prevent unwanted pregnancies: they are disingenuous efforts that stem from ignorance, fear and control.
Torrent links: https://3dguns.store
DefCad pack: https://www81.zippyshare.com/v/H2Xqz5Qk/file.html
FOSSCAD pack: https://mega.nz/#!qNcDUJrT!wVzbt6pWi4oJW2Vox4N8kDQcce8kBpBbc_5IMpo1ps4