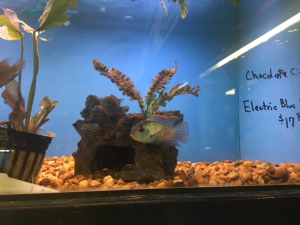 Clearwater (WTFF) – A man was caught on camera stuffing a bag of exotic fish down his pants as he stole them from a pet shop.
Cruz Garcia Jr. waltzed into Pet Safari on Highlands Avenue with his Florida Woman accomplice, Crystal Dixon, on January 9.
"I could see the two of them over here, kind of looking out towards me," said store clerk Kayla Kraut to KRON4 News.
Florida Woman tried to distract the clerk by making small talk.
"Just random questions. Anything to keep me occupied," she said.
Meanwhile, Cruz could be seen on cameras grabbing fish out of the tanks. Every time Kayla wasn't looking, he would grab another and another.
His plan hit a snag though. Where was he going to put all these fish? Florida Man did not think that far ahead, but don't worry… he's resilient.
With nowhere to hide the bag full of fish, he shoved it down his pants.
Florida Man and Florida Woman then walked out of the pet store.
"The boyfriend came to this fish tank over here, pointed at a fish and said, 'Oh, that's a really cool fish' and then ran out the door," she said. "I immediately went to where I saw them last and I noticed there were droplets of water coming from the tank. I knew there was missing fish."
The fast thinking Floridian Kayla was able to peep their tag number while they escaped. Police arrested Cruz on January 19. They're still looking for Crystal.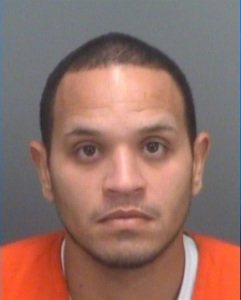 "I think it's the first call you ever heard were somebody stuffs live fish down their pants and flees the scene," said Rob Shaw with Clearwater Police Department.
The Electric Blue Acaras and Blue Ram Cichlids were not recovered, unfortunately.
Source video: