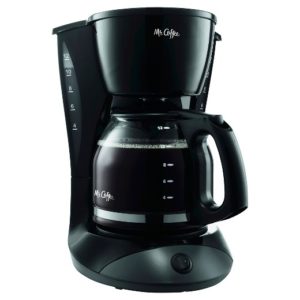 Treasure Island (WTFF) – A man was arrested after breaking into a stranger's garage and using his coffee maker to make coffee.
Apparently the homeowner arrived and saw the garage door was open. WCPO reports that he found Florida Man inside, who was later identified as Raymond E. Furr. Florida Man ran away when he was discovered. The article didn't say if he got to finish drinking his coffee.
Treasure Island police showed up and saw the broken door frame with the pad lock still attached. Florida Man was "unlawfully using the victim's utilities" by using the homeowner's lights and coffee maker… blah, blah, blah, well if coffee wasn't so damn expensive… never mind, sorry. Journalistic integrity. Trying to do better. It's not easy in 2018.
Anyways, Florida Man was charged with criminal mischief and petit theft.
He also had a pair of scissors in his pocket, which miraculously upped the charge to armed burglary…
UPDATE: This particular Florida Man was 51-year-old Raymond Eugene Furr, according to tbo.com.
Here's his mugshot: