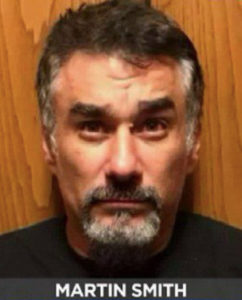 Trampites are well-known for their wild sexual escapades. Handcuffs are entry-level freaky, and throughout the Tampa Bay area, light bondage is basically as mild as missionary position.
Martin P. Smith is a 42-year-old Trampite from St. Petersburg.
He predictably got the urge to handcuff a hooker, and drove to the Motel 6 in Sugarloaf Township, Pennsylvania to make it happen early Saturday morning.

He had already found a prostitute online and ordered room service. They met as intended and he checked into the motel.
Once she was inside his room, he whipped out a fake DEA badge and handcuffed her against her will.
Presumably, some freaky nasty stuff went down.
The woman was smart though. She knows our people, and how to manipulate them. Perhaps she's seen our website before, or glanced through various Florida Man articles enough to really understand how Trampites think.
It suddenly dawned on her how to escape…
She told Martin that "she needed to go to her car to get drugs," according to WNEP.
Florida Man is very easy to trick. It worked. She took off and called 911.
Inside, Martin remained, waiting for his drugs.
The creature started to worry that she might not come back, and that he might get in trouble for this kind of stuff outside of Florida, so he ran…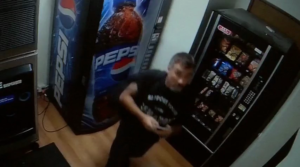 He not-so-cleverly decided to ditch the gun containing his fingerprints in an open area covered with cameras. He discarded the weapon on top of a pop machine in the vending machine corridor. WBRE has it all on video.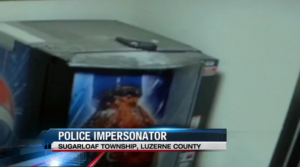 The cops eventually found him and put him in the Luzerne County jail.
Turns out the gun was just a B.B. gun.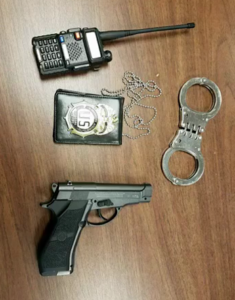 Though it's nothing to Florida Man, the list of charges he faces includes: unlawful restraint, impersonating a public servant, patronizing prostitutes, possession of a controlled substance and drug paraphernalia.