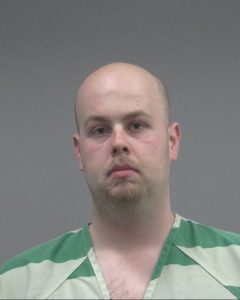 Residents at Spyglass Apartments in Gainesville got some excitement Wednesday afternoon, when Alex Doane was arrested for arson.
He lives there in the student housing with his roommate.
Since Florida's full of undiagnosed and untreated schizophrenics, it's only a matter of time before something really crazy happens.

Alex made it happen in this case.
According to wcjb.com he decided to put his laptop, passport, and cell phone into a stove and turn it on.
To be on the safe side, he also put his roommates laptop in there to burn up.
While those items were cooking, he went outside and put more belongings in a trash can and lit it on fire.
When police showed up and asked him WTF was going on, he admitted to all of it, and explained that his work was done to "quiet the demons."
He's now in the Alachua County Jail, where he will probably not get the treatment he needs.
He faces charges of arson and criminal mischief.