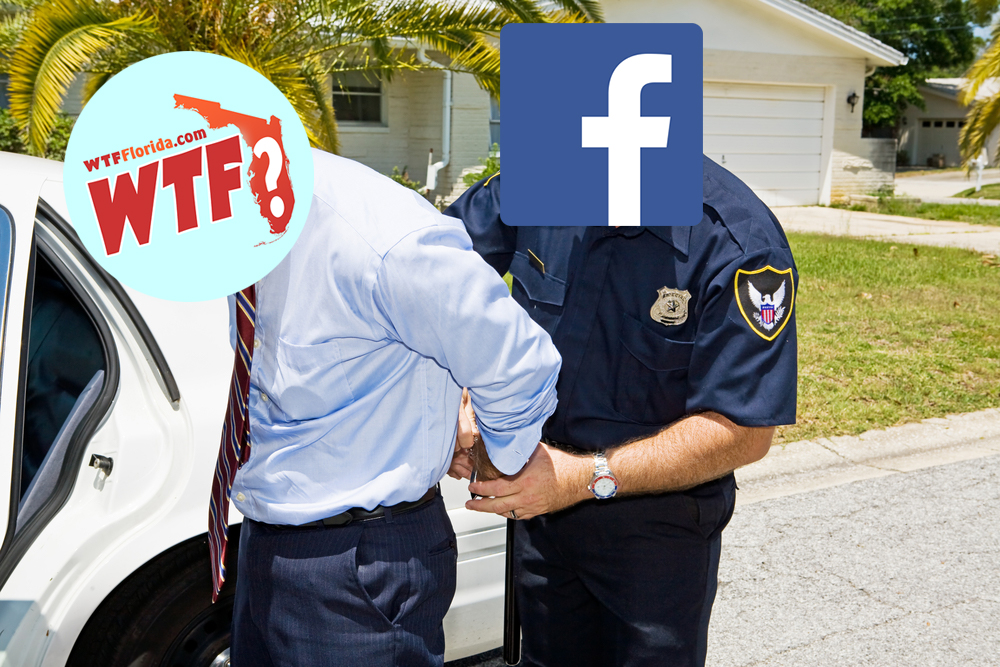 Predictably, we've been blocked from managing our Facebook page @WTFFlorida again.
The 30 day ban was for this video:
The video supposedly goes against their "Community Standards," which are subjective, and enforced by wage workers under hostile conditions.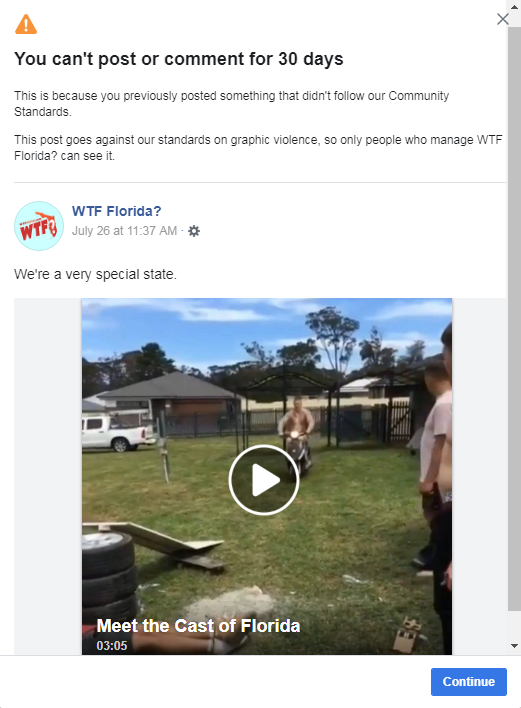 The ban comes one day after we shared an article about an anti-gun activist who attempted a false flag operation. We also posted some pro-gun ideals on our page, in defense of our Second Amendment rights.
In the past, every time we post something controversial, an old post of ours gets us banned.
Given that over 50% of Facebook accounts are fake, it's very easy for anyone who controls some of those accounts to attack pages via the "report this post" feature. There are many sites who sell fake Facebook accounts: fbaccs.com, accsmarket.com, pvafb.com, pandasmm.com, just to name a few. Reporting posts is not a democratic or fair process.
We've appealed the decision, but that's never helped before.
Facebook calls that video "graphic violence."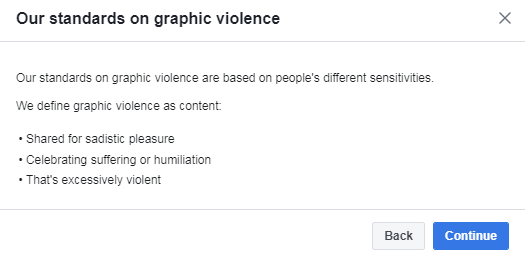 Obviously they are not trustworthy gatekeepers.
What now?
You can find us in the Fediverse, where we will probably just stay for good. Our semi-official Fediverse address is: @[email protected]
Mastodon is one of the most popular clients for plugging into this decentralized social media arena. JoinMastodon.org will put you in the right direction. You can sign up on any server and communicate with anyone on other servers. Pick an instance that appeals to you though, to get the local timeline of your preference.
Most of the Fediverse actively moderates against racism, sexism and transphobia. Please respect that. Other than that, it's pretty much Anarchy: nudity, chaos and insanity are allowed (just use Content Warnings out of respect).
If you're more into shitposting and offensiveness, or just hate signing up to user accounts, you are welcome to use the 4chan of Florida:
Help WTF Florida
If you'd like to help support us financially, please consider making a donation. We depend on donations and ad revenue to just barely keep the site running. We choose not to bombard our readers with ads like all corporate news sites do. As a result, we don't make any money at all, just enough to keep our domains and servers running. Your support is appreciated. Thank you.