Great job, Florida! You're number one again! …in fatal child drownings.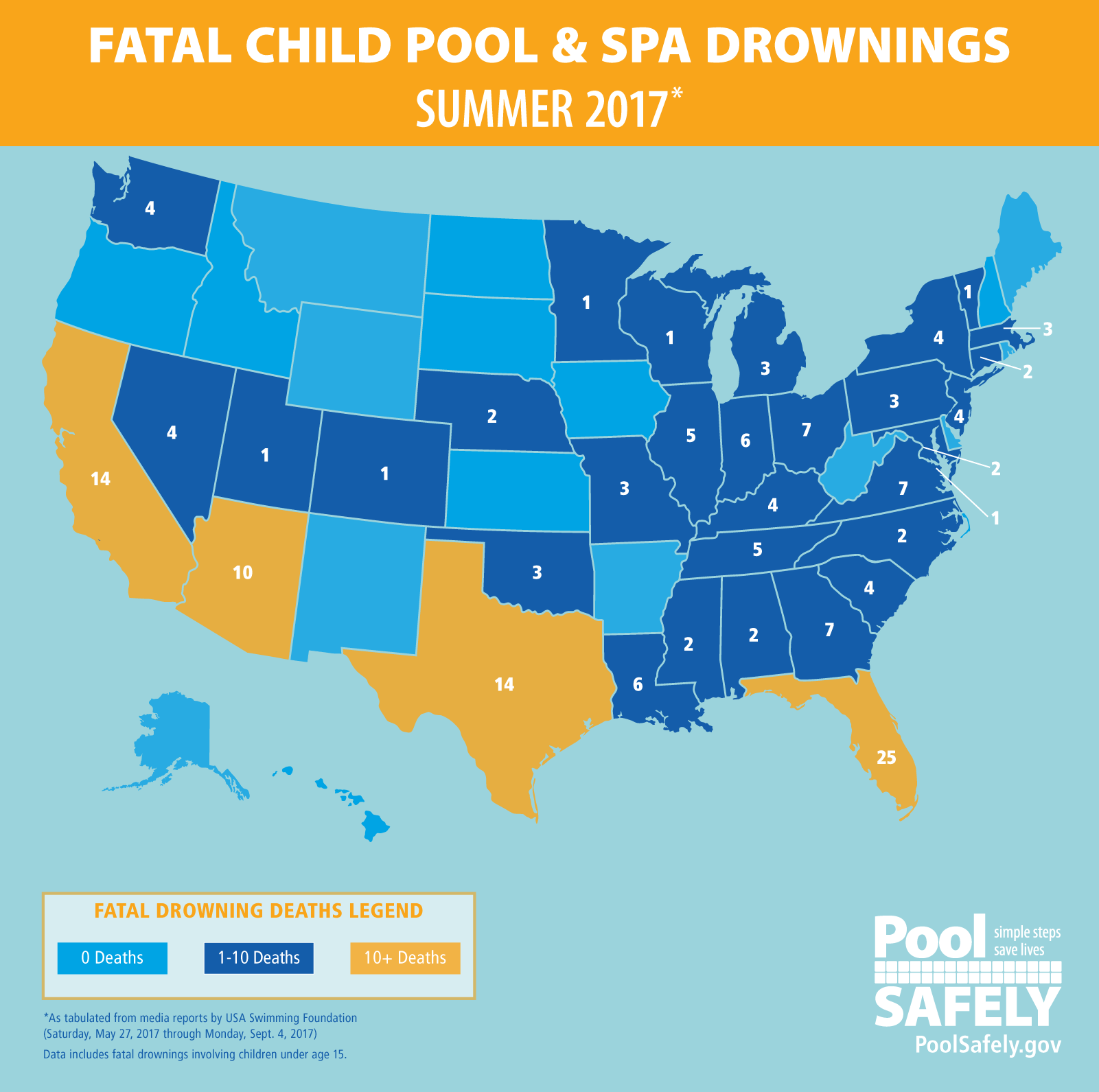 The following states suffered the highest number of pool and spa drownings involving children younger than 15 from Memorial Day through Labor Day 2017*:
Florida: 25
California: 14
Texas: 14
Arizona: 10
Georgia: 7
Ohio: 7
Virginia: 7
Indiana: 6
Louisiana: 6
There are steps we can take to prevent these drownings.
"Mom Loves Best" wrote The Ultimate Guide to Swimming Safety For Kids, which you can read on their website, momlovesbest.com.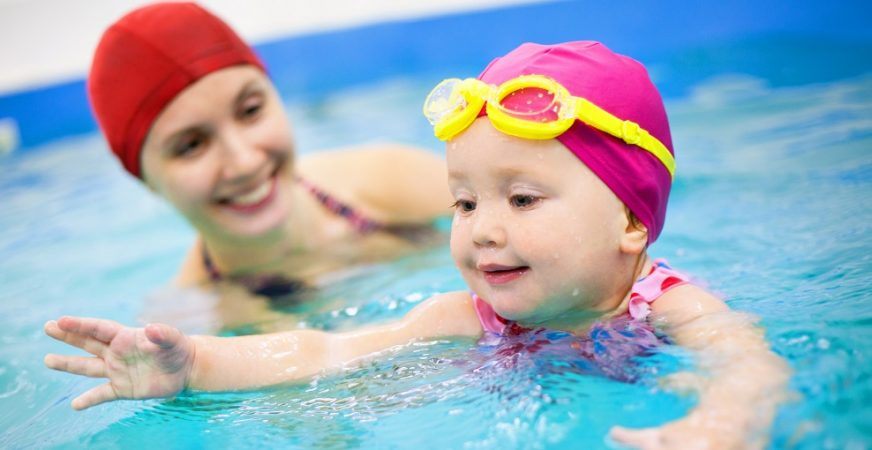 All parents and caregivers are reminded to follow Pool Safely's simple steps to keep children safer in and around the water.
Install a four-sided fence with a self-closing, self-latching gate around all pools and spas.
Designate an adult Water Watcher to supervise children at all times around the water.
Learn how to swim and teach your child how to swim.
Learn how to perform CPR on children and adults.
Teach children to stay away from pool drains, pipes and other openings to avoid entrapments.
Ensure any pool or spa you use has drain covers that comply with federal safety standards. If you do not know, ask your pool service provider about safer drain covers.
The Pool Safely campaign was launched in 2010 by the U.S. Consumer Product Safety Commission (CPSC) to raise awareness about pool and spa safety, as mandated by the Virginia Graeme Baker Pool and Spa Safety Act.
"Pool Care Guy" offers a helpful infographic on poolcareguy.com
Drowning Prevention And Swim Safety Tips For Kids: The Definitive Guide (Infographic)
You should also check out https://poolonomics.com/pool-safety/ for even more reading.
Poolonomics suggests teaching your kids to swim at a young age, and provides tips on how to do this safely.
There's a lot of information there, so check it out and please stay safe.
Water And Pool Safety: How To Stay Safe In The Swimming Pool