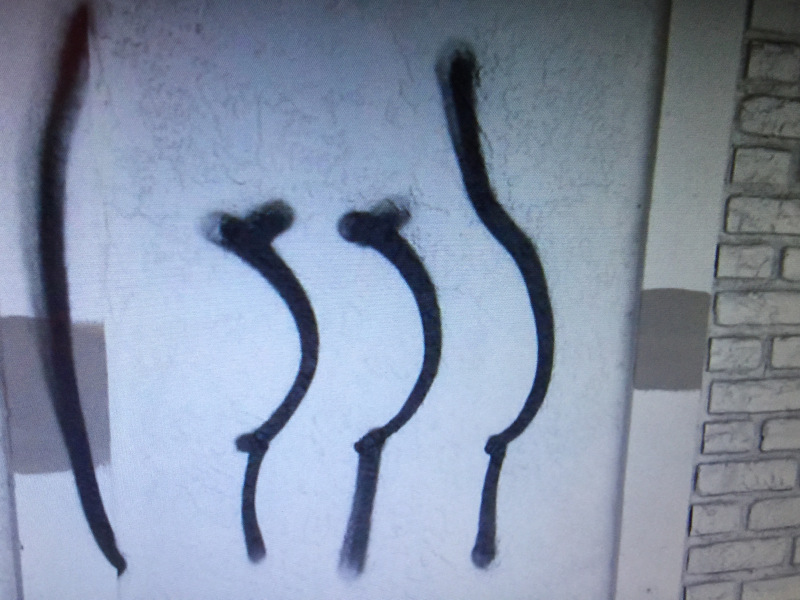 ST. PETERSBURG, Fla. (WFLA) — You could call it a derrière dilemma, a keister caper, or even a rump riddle. Ah, yes. It is sixth-grade humor at its finest with endless comical posterior possibilities.
At the end of the day, however, what's now being called "butt graffiti" is ultimately illegal.
The design is popping up all over the place in St. Petersburg, in places near the old YMCA and the Morean Arts Center.
At least twenty cases have surfaced in the last several months. The silhouette of three "cheeks," so to speak, is the featured signature of the anonymous artist.
"The bottom line is whoever is doing this is destroying property," St. Petersburg Assistant Police Chief Jim Previterra said. "They are marking up the beautiful downtown area of St. Petersburg."
Indeed, St. Pete is a city known for its beautiful art and stunning murals. Many people are upset by this new graffiti involving a tush trend. They don't like the fact that the bold buttocks are suddenly everywhere.
"This is not art. At all," said one woman. "It's vandalism."
"There should be consequences. You can't just take it upon yourself to do whatever you want to do," another man said.
The assistant police chief describes it as an "eyesore."
"It's causing the city to have to go around behind who this is and clean up," he said. "And, we have to dedicate more resources to it."
In the end, the mystery man or woman who is showcasing these backsides will most likely get a front row seat in a court room
"It's illegal," Assistant Chief Previterra said. "In the end, everyone gets their day."