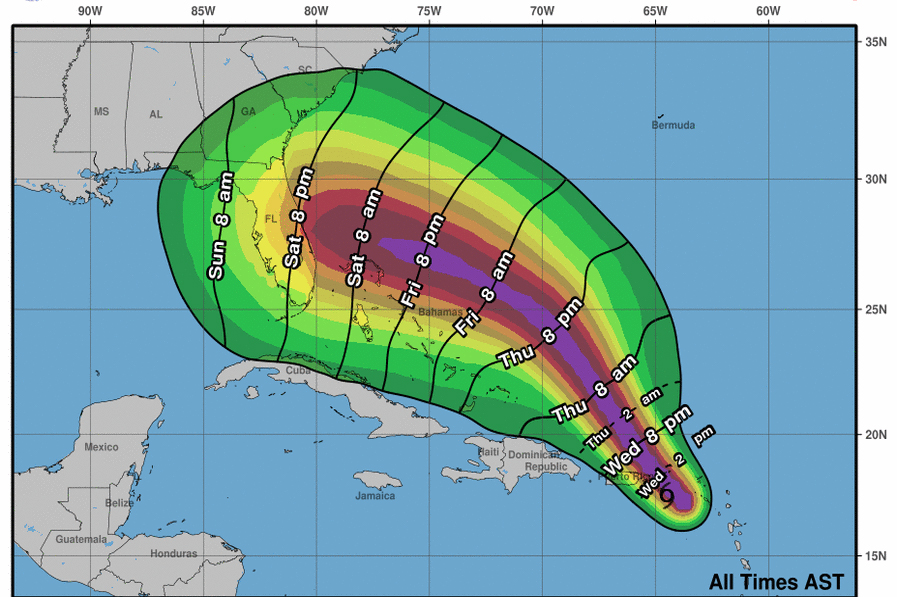 Florida (WTFF) – Hurricane Dorian is en route to slam our peninsula this weekend.
By Saturday, Floridians should expect Hurricane Dorian to reach the east coast as a "major hurricane," with gusts of wind reaching 140 mph. (NHC)
In a public advisory, the NHC wrote:
"All indications are that by this Labor Day weekend, a powerful hurricane will be near the Florida or southeastern coast of the United States."
Tropical Storm Dorian officially became Hurricane Dorian on Wednesday, reports NPR.
Experienced Floridians advise newly-arrived Transplants to stock up on alcohol, bullets, gasoline, narcotics and water. It's best to simply plan to "hunker down," locals say.
Buy water soon, before it's too late…