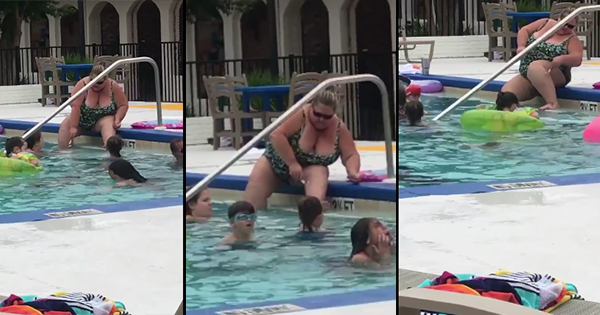 The video "Lady shaves legs in hotel pool" showed up on Reddit in the "Trashy" section.
In the video, the magnificent creature, Florida Woman, is seen grooming herself at the local watering hole. Learning to use tools, the beast dips her shaver into a hotel pool full of kids and proceeds to slice off thick leg hair. The hair falls into the water basin that hotel guests are swimming in.
One user asked, "Any guess what state this is in?"
"Florida. My friend's friend took the video," replied the Original Poster.
Of course it was Florida. We don't know exactly which county, yet.