This "I'm leaving" message was made after we posted this story: Matt Gaetz Milkshaked After Town Hall Meeting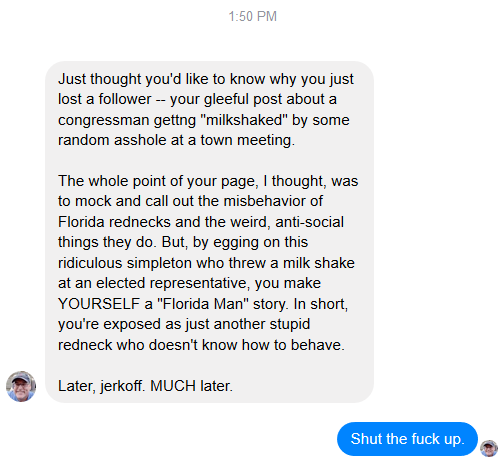 Dear Baby Boomers from New York who support Fascist policies (and anyone else who promotes bigotry, cruelty and oppression),
We don't give a fuck about you. Unlike mainstream media corporations who cater to confirmation bias and extract advertising value out of the simpletons who consume their echo chamber garbage, we run this site/page for fun only.
This whole page was one fucked up experiment that will eventually die, just like all of us.
If you want news stations that pander to your shitty, unrefined beliefs, go follow Fox News or CNN.
Eat my ass.
-WTF Florida