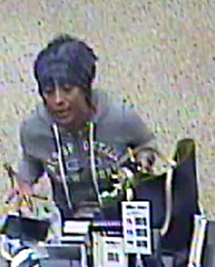 Clearwater (WTFF) – Police are searching for a woman who tried buying cigarettes at a convenience store and punched the clerk when he refused to to accept the counterfeit $100 bill.
The bill was labeled "For Motion Picture Use Only," which is ironic because the cameras in the store were filming Florida Woman the whole time.
The clerk kept the fake $100 as evidence. This all went down at the Wawa in the 2100 block of Gulf to Bay Boulevard.
If you know her, call the Clearwater PD at 727-562-4242 or email us at [email protected]