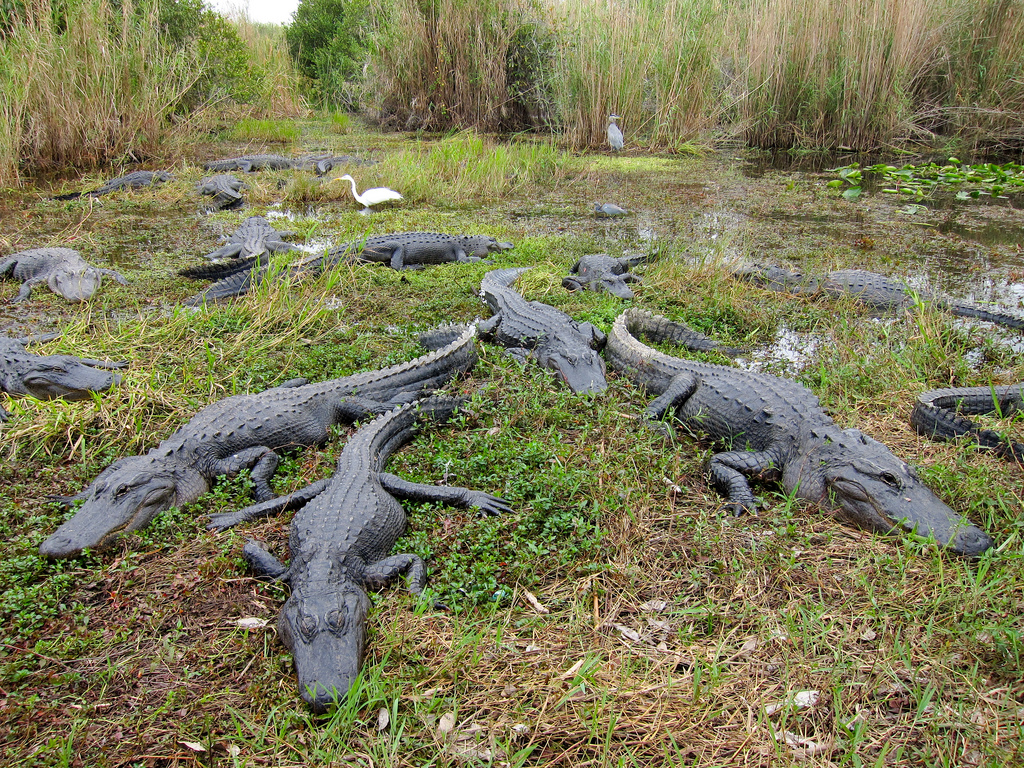 Florida has a healthy and stable alligator population. We have about 1.3 million alligators in Florida. Alligators live in all 67 counties, and they inhabit all wild areas of Florida that can support them.
Source:
Florida Fish and Wildlife Conservation Commission
We have hit a new record for 2017 already, so be sure to read our tips for getting eaten by a gator if you're a tourist visiting, we could sure use the help.
The reality is though, gators hardly ever attack people. Alligators are our friends.