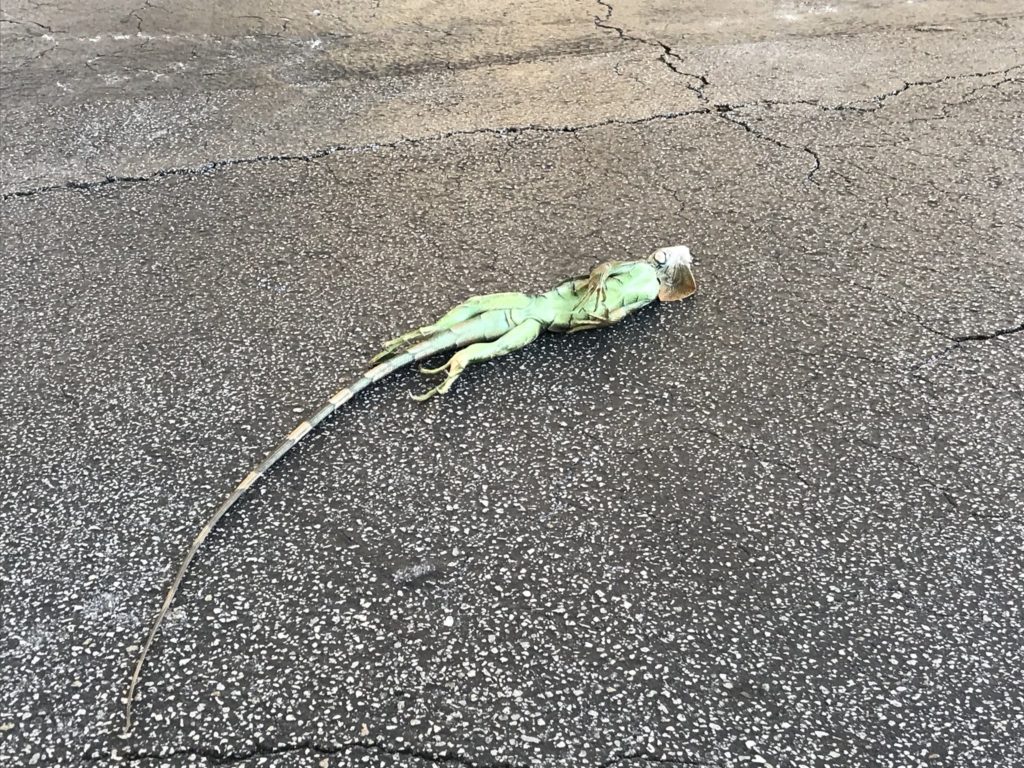 Poor little reptiles. They're just like some true Floridians.
It's so cold here that iguanas are falling out of their tree homes.
"Don't assume that they're dead," said Kristen Sommers, who works for the Florida Fish and Wildlife Conservation Commission.
They're just frozen solid, and will usually thaw out later.
"It's too cold for them to move," she said.
Poor little iguanas.
Sea turtles are victims of the cold too, according to CBS News.
You may feel tempted to help save them. Just be careful.
It's really up to you to decide if you want to move them into sunshine, but keep in mind that if an iguana thaws out while you're carrying it to safety, it might attack you out of fear. Imagine if you woke up disoriented and some giant creature was carrying you around by your tail/leg. It would freak you out too.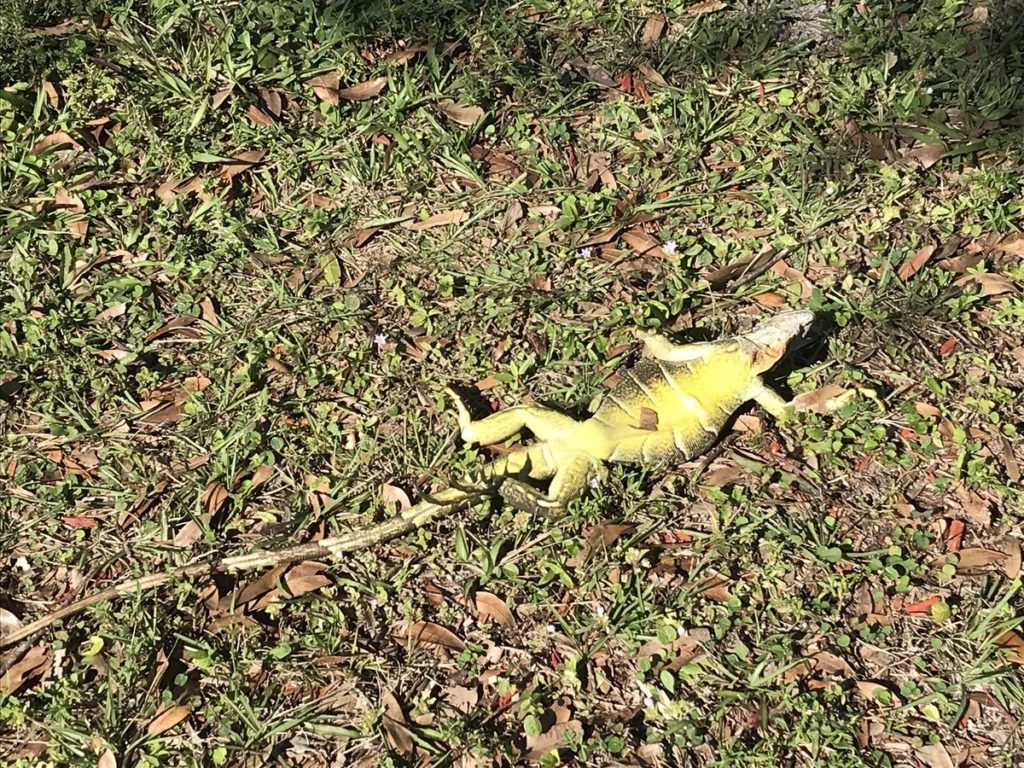 Ron Magill of Miami Metrozoo told WPLG a beautiful Florida story:
"I knew of a gentleman who was collecting them off the street and throwing them in the back of his station wagon, and all of a sudden these things are coming alive, crawling on his back and almost caused a wreck."
That being said, there are also successful rescues: