Secret deal with Pitbull costs Visit Florida boss his job
By Jeremy Wallace
Secret terms of a contract with Miami music star Pitbull to promote Florida beaches has cost the head of the state's tourism agency his job.
Gov. Rick Scott on Friday called for Visit Florida CEO Will Seccombe to resign, even while noting that the Sunshine State has had record tourism in each of the past four years with Seccombe leading the agency. In addition, Scott requested Visit Florida set new policies and procedures to assure it is open and sharing other details of the organization with the public.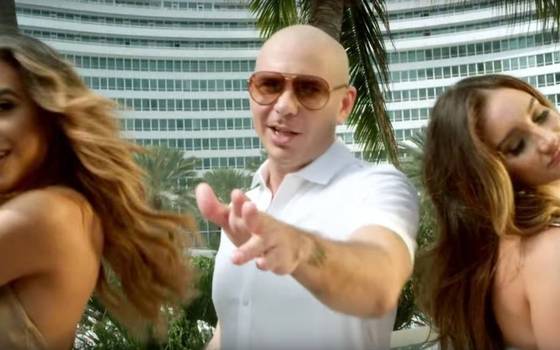 "The mission of Visit Florida is crucial to the economic growth of our state, and Will Seccombe has played a major role for many years in helping Florida attract record numbers of tourists," Scott said in a letter to the chairman of the Visit Florida board of directors. "However, the major changes outlined above require new leadership and ideas at the agency, and I believe it would be best for the future efforts of Visit Florida for Will to step down and allow new leadership to come in at this critical time."
READ: Gov. Scott Letter to Visit Florida Board of Directors
Scott did not criticize the controversial Pitbull deal directly. Instead he praised the musician for his devotion to the state.
 "His willingness to help promote tourism in Florida is a great example for other entertainers to follow," Scott said.
On Thursday, Pitbull released terms of the secret deal on Twitter, showing he made $1 million from Visit Florida to promote the state on social media, in a music video called "Sexy Beaches" and at live concerts. He released the contract after Florida House Speaker Richard Corcoran, a Republican from Pasco County, sued the music star's production company to force him to release the details as the House increases its scrutiny of Visit Florida's spending.
The deal is even more startling when compared to what other pop music stars have done to promote tourism in other places. In 2014, Taylor Swift agreed to promote New York City to her fans through promotional videos, at a nationally televised New Year's Eve Party, on social media and during her concerts — all similar to Pitbull's duties. But NYC & Company, the city's equivalent of Visit Florida, paid the star nothing even though she has 82 million Twitter followers compared to Pitbull's 23 million.
Before Pitbull's tweet, Seccombe had refused to divulge the contract, saying part of the deal with Pitbull was considered a "trade secret" and could not be made public. Seccombe told the Herald/Times last week that given the attention the deal has received, he would never do another deal without disclosing the terms. He said the deal was important because it helped Visit Florida reach millions of Pitbull's fans with a message that Florida's beaches are cool.
"The strategy behind that was dead on," said Seccombe, who was paid $120,000 a year.
But Scott said Friday that it was "ridiculous" that Visit Florida would not be transparent in its spending from the start.
The governor's transparency order, and Corcoran's campaign against the Pitbull contract, come in the same year that the governor signed and Corcoran voted in favor of two bills that expanded the definition of trade secrets to allow more agencies to shield information from the public. Under the new law Visit Florida — and any other state agency — is able to deny the public access to financial information relating to contracts, said Barbara Petersen, president of the First Amendment Foundation.
Petersen lobbied against the bills, SB 180 and SB 182, and sent letters to the governor urging him to veto them. Instead, they were signed into law and, had the Pitbull contract been signed after the provisions took effect, Visit Florida could have argued that the state law required it keep the contract details secret, Petersen said.
"The hypocrisy is amazing," said Petersen, whose nonprofit agency advocates for public records access and open government in Florida. The Tampa Bay Times and the Miami Herald are members of the First Amendment Foundation.
Petersen said the governor's actions Friday strike her as "more about saving Visit Florida than about transparency."
"This is the same governor that asserted he didn't use private email accounts, that lied to us for months about the existence of his transition team emails," she said. "With the collusion of his general counsel, he fired [FDLE Commissioner] Gerald Bailey in violation of the Sunshine Law. I know it's cynical, but I think he is saying; 'Legislature, you can't get rid of Visit Florida because I'm making them transparent.'"
The Florida House has pushed for increasing funding for Visit Florida since 2009, from $29 million to $78 million today. Still, House members have become the biggest critics of the agency as its marketing efforts have become more public. Besides the Pitbull deal, Visit Florida paid $1.2 million to advertise with a British soccer team and is paying more than $2.8 million for a LeMans-style car racing team.
Seccombe said every dollar is spent with data to prove a return on investment. In the case of Pitbull's deal, Seccombe said every $1 the state spent resulted in nearly $9 in marketing reach.
State Senate Appropriations Chairman Jack Latvala said the Pitbull deal was clearly a mistake, but he said the Legislature can't slash Visit Florida's budget as the House has threatened without a risk of hurting tourism, the bedrock of Florida's economy. He said economic data shows that as the construction economy has slowed, the booming tourism industry has kept the state in good financial health.
"What has kept our whole financial outlook from softening up has been our strong tourism economy," Latvala said.
When Seccombe will officially leave is not clear. He plans to work with the Visit Florida Board of Directors on the next steps, said Tim DeClaire, director of global public relations for Visit Florida.
Herald/Times reporter Mary Ellen Klas contributed to this report.
Source: miamiherald.com