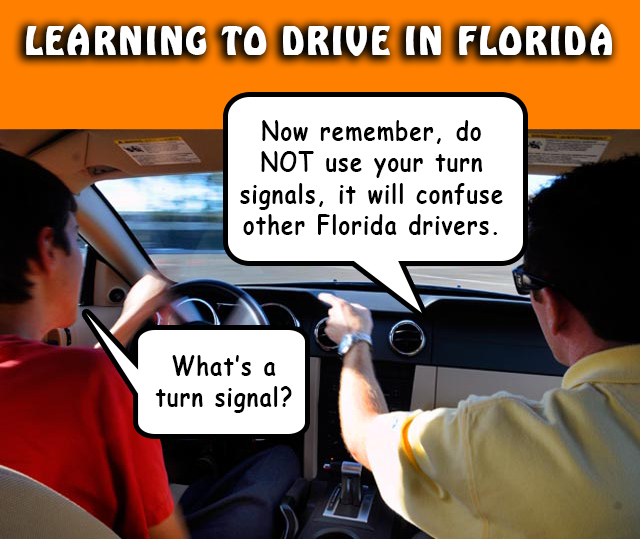 In a stunning moment of cognitive dissonance, Floridians are catching wind of bizarre headlines claiming that Florida has the second best drivers in the country.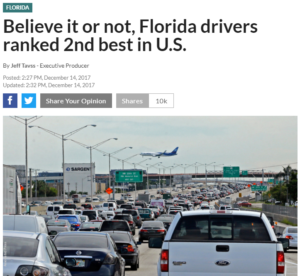 Obviously, if you've ever driven here before you will know how absurd this claim is, but according to QuoteWizard.com, it's true.
Their study methodology took data from "Accidents, Speeding tickets, DUIs, Citations, Fatalities" and compared those to Federal Highway Administration fatality data.
So what could explain this obvious discrepancy with our every day real-life experience?
Well, they only sampled data from their website users on QuoteWizard.com.
Florida Man and Florida Woman rarely shop for car insurance, because they don't bother to pay for insurance. They just drive around in old cars and run away if they hit something.
Many Floridians just go to local hood insurance places, and wouldn't bother with overpriced quote finders like "Quote Wizard," because they know it will result in their phone blowing up with car insurance spam.
So these test results are inconclusive. They only account for a tiny percentage of people shopping for car insurance on one specific website.
While we might be rejoicing from that questionable number two position granted to us by "Quote Wizard", from their very own website we are reminded of this:
"The Sunshine State performed well in every category except fatalities, where the state ranks 21st worst."
So, while you're not very likely to get a speeding ticket, there's a good chance Florida Man will run you over and kill you.