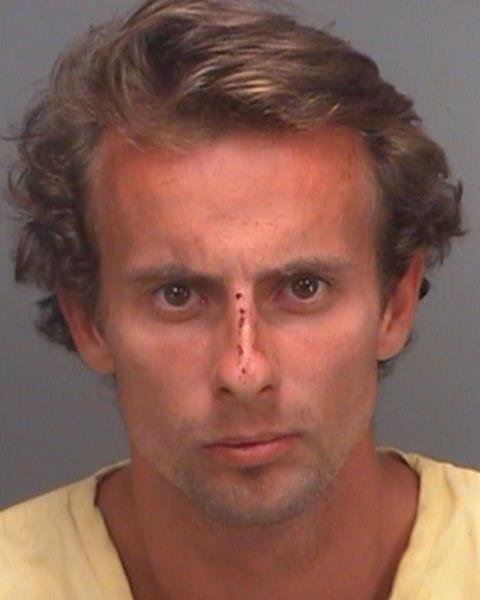 Florida Man To Cops: Masturbating Makes Me Feel Like 'Destroying Stuff'
Well, when you put it that way….
A Florida man accused of vandalizing a home in Largo allegedly told police he was masturbating to loud music when he suddenly felt "like going out and destroying stuff," according to WFLA.com.
The Largo Police Department got a call Friday about a man smashing a mailbox.
Responding officers arrived at the home and found a man later identified as William Timothy Anderson Thomas shirtless and covered in dirt, according to the Palm Beach Post.
The officers also noticed a flattened trailer tire, a broken window, and that a real estate sign and a garden angel were demolished, according to the arrest affidavit.
Officers said Thomas admitted causing the destruction. They claim he told them "he had listened to too much music and masturbated too much and he felt like going out and destroying stuff."
Police did not note what music Thomas was listening to before the incident. We at HuffPost Weird News suspect it was Guns N' Roses, "Appetite for Destruction," simply because it would be so appropriate.
The 25-year-old self-pleasurer was taken to the Pinellas County Jail. He was charged with burglary and criminal mischief.
He remains behind bars on $7,000 bond.
Source: Huffington Post