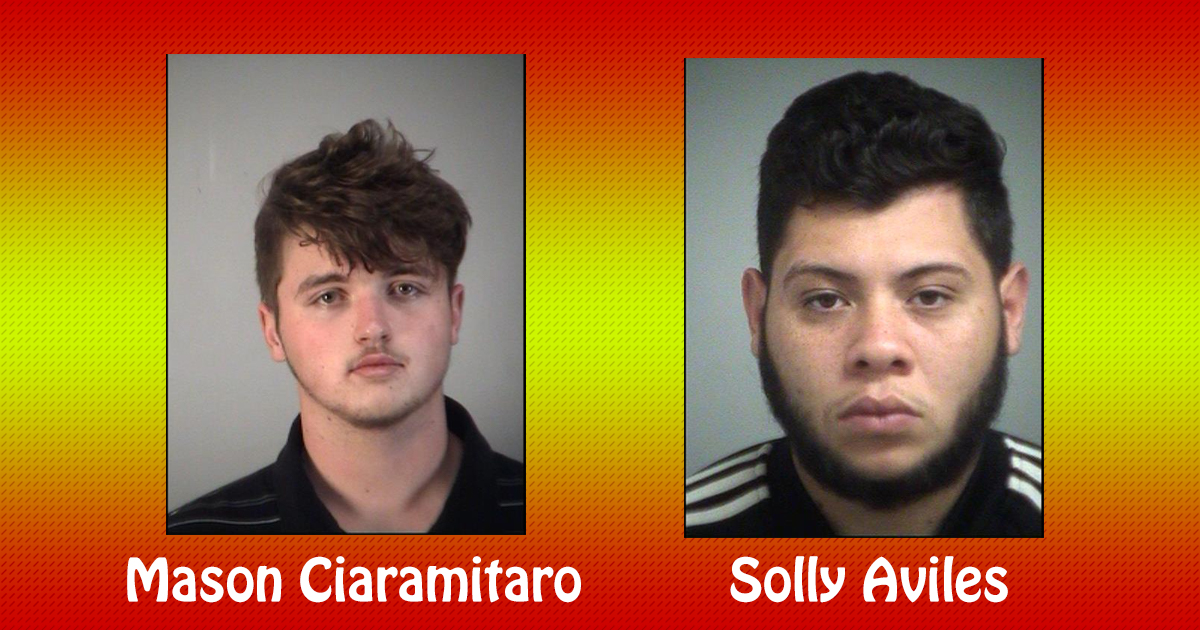 Clermont (WTFF) – A Groveland man was arrested for allegedly shooting at a residence over a dispute that he and his friends had with the homeowner's son over money or weed, according to the conflicting stories given to police. His accomplice was later arrested (see bottom of article).
18-year-old Mason Ciaramitaro and 20-year-old Solly Aviles were arrested after Clermont Police officers and detectives worked through this bizarre drive-by shooting case. Mason is a Florida Native who lives out in Groveland. He's well on his way to becoming a full-fledged Florida Man. Here's his story per Lake County court documents…
On January 19, 2018, around 9:00 at night, a family in a nice two-story Stucco home out in Clermont heard some loud noises and saw three flashes of light. The mother "did not think much of it," and the daughters weren't too concerned either. The girls went upstairs to the computer room and noticed that the the window panel that covers the blinds was on the floor. They replaced it and went to bed.
Everyone went to sleep, not realizing what had really happened…
The next day the daughters discovered broken glass under that same window. Looking further, they found a bullet hole in the window. Their mom called the police.
Cops showed up around 4:00 pm and matched the three 9mm shells outside the home to the three bullet holes: one above the garage door, one in the attic area, and one in the upstairs window frame, where those blinds fell down the night before.
Everyone in the family gave a pretty basic story, except the son, who said something interesting after claiming that he thought it was just "fireworks." According to the affidavit of probable cause, he mentioned to the officer that he was "previously accused of stealing money from a female Hispanic he only knows as 'Sasha'."
The cops tracked down Sasha and read her Miranda Warnings in front of her mom. She agreed to speak. Here's her story:
On that Saturday, she was arguing with her boyfriend Solly. Sasha wanted to go ride horses. Solly wanted to visit his cousin in Davenport. It appears that neither of them got their way, because instead of doing any of that, Solly made a stop while going south on US-27 to pick up Mason at his place on Hartwood Marsh Rd.
Mason got in the back seat.
Sasha told police that she remembers Mason saying that "he was going to beat someone's ass and get his stuff back." She asked her boyfriend Solly where they were going. He just ignored her.
She recalls that they were driving somewhere around Osprey Ridge Apartments (which is near the home that got shot at) when suddenly she heard "loud gunshots and she covered her head on her lap thinking someone was shooting at them." She soon realized the shots came from the backseat, where Mason was sitting.
Solly drove all three of them back to Mason's home behind da Walgreens and dropped him off.
Sasha said she was scared, and mentioned that it may have something to do with some "stolen marijuana."
Mason was arrested in Tavares and remains in the Lake County jail for Shooting a deadly projectile into an occupied dwelling and Criminal Mischief. His bond is $11,000.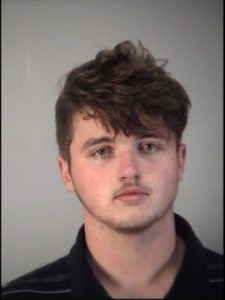 Update:
The driver, Solly Aviles was also arrested for his part in this crime and charged with "Weapon Offense Missile into Dwelling VEH Building or Aircraft," and "Damage Property Criminal Mischief Over $200 Under $1000." He remains in the Lake County Jail with an $11,000 bond.