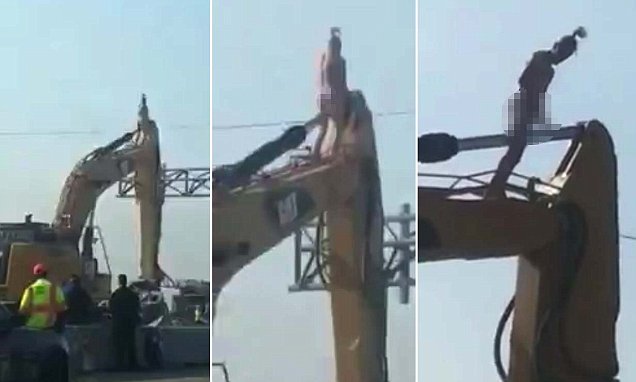 Miami – Shocking video has emerged of a naked man masturbating while straddling the top of a construction digger's arm on a highway.
The video, which appears to have been shot from a moving car on a Miami Beach highway on Sunday, shows the unnamed man stood at the top of a CAT digger.
As the car passes by the man, it becomes increasingly clear that he is naked – and pleasuring himself.
The video, which was uploaded to LiveLeak, shows the car's occupants cheering as they realize what's happening. Full Story ⤳