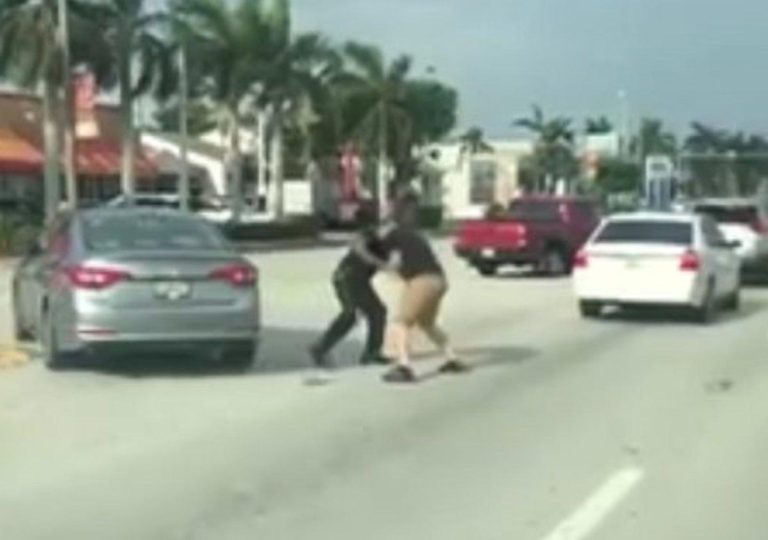 HIALEAH, FL – A man caught on cellphone video fighting with another driver in the middle of a busy Hialeah roadway, Friday evening, is facing a serious charge for the road rage incident, but he said there's more to the story than the footage suggests.
Meanwhile, the other man involved in the skirmish said he merely acted out of fear for his life.
According to Hialeah Police, the incident took place along the 1200 block of 49th Street, at around 6 p.m.
The cellphone video shows 24-year-old Hector Herrera striking 50-year-old Jairo Linarte with a baseball bat. Both men are then seen grappling for the bat, and then Linarte is seen grabbing it from Herrera's hands.
The men continued to exchange blows as they moved across traffic lanes, causing motorists to swerve in order to avoid hitting them.
In the end, Herrera would be charged with aggravated battery with a deadly weapon.
The 24-year-old, however, said the charge does not reflect what happened. "I just want to say that I am not an aggressive person," he said. "My intention was not to hit him with the bat or nothing like that." Full Story ⤳